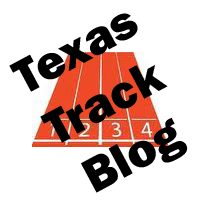 Lots of up-to-date news and comments about the sport, both in Texas and around the US and the world. Updated all the time and definitely worth checking out!

Constant Twitter updates from meets, latest news, interesting observations, and my general thoughts on the sport and all that is happening
Camps and Clinics
Opportunities for improvement and education
Results from 140 district meets already up - more than anywhere else!
Last season results from 873 track & field meets were posted which was also more than anywhere else.